Health Tips For Commercial Truck Drivers
Commercial driving is different from regular driving. Not only do you have a heavier vehicle to operate, but you need to travel long distances, which may sometimes take you across state lines. Driving continuously with no break can be bad for your health. Sitting in the driving seat for long hours, not giving your body room to stretch, or taking care of your needs in time, can all take a toll on you.
Commercial driving encompasses various activities. These include carrying passengers, transporting products, and sometimes taking large containers from one state to another. In cities like Yuba, in California, the average CMV driver makes about $28.66 hourly and about $59,000 yearly. But you can only make this much money if you are in good shape and successfully fulfill your daily quota, which is why you cannot avoid bad health for longer and must find ways to stay fit on the road. For your understanding, here's what you need to know: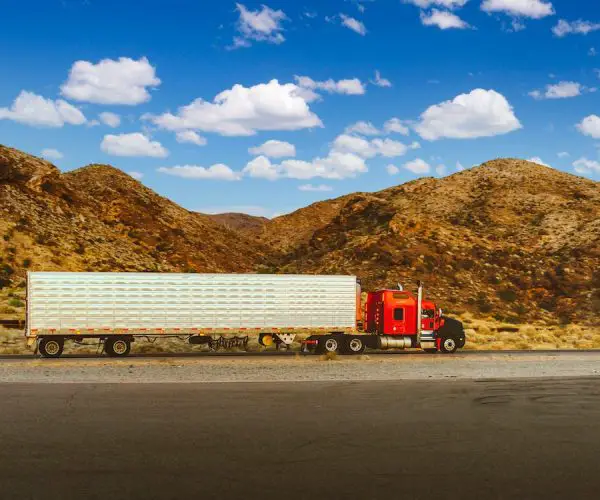 Ensure you are fit to drive
Data published by UC Berkeley stated that Yuba City experienced 3091 injury-related accidents in the last eleven years. Most of these collisions involved commercial trucks and standard cars. This is why, as a CMV driver, you must ensure you are in good shape and not a hazard to others on the road. Accidents are painful and can leave you with lasting injuries and trauma, which is why certain states like California are particular about testing CDL drivers before they can hit the road. 
By going for DMV physicals in Yuba City, the experts on the panel can evaluate your overall well-being to confirm you are fit for the road. This includes your eyesight, weight, and reflexes.
Furthermore, you may get tested on paper to verify whether you know the current state laws, the road rules and regulations, and understand how to maneuver your vehicle, especially in between traffic. If you clear this CMV exam, you are in good shape according to your state's laws. However, ensure you maintain this status by going for a renewal exam every two years. 
Book an appointment with a chiropractor
Driving a large vehicle can take a toll on your well-being. The vehicle's vibrations, repetitive movement, and bad posture can pressure various parts of your body. As a result, you may feel stiff, have trouble moving your arms, and even have a severe backache.
A chiropractor helps resolves these issues. When it comes to musculoskeletal problems, you need more than pain medication to remedy your injuries. Fortunately, Yuba City has some top-rated professionals, with an average of 4.9 stars. These experts can manipulate your body, fix scar tissues and help align your posture again. Chiropractors work with your trigger and massage points. This relaxes your muscle, improves circulation, and heals the impacted area, allowing you to move it freely again. 
Start eating healthier meals
While on the road, you may only have access to limited joints and fast-food restaurants. Eating too many processed meals is bad for your health. These can increase your cholesterol levels, cause obesity, and put you at risk of diabetes and numerous heart-related ailments. Once you are physically in lousy shape and struggle with your weight, it can impact your driving. It would help if you had a certain stamina to withstand long and tedious hours on the road. When your stamina and physical agility to sit long hours reduces, it can make it hard for you to stick to your deadlines and deliver on time. If you are a passenger bus driver, this can jeopardize your clients' lives since you may find it hard to navigate the vehicle between vehicles. 
Therefore, try taking home-cooked meals with you to stay fit, have a good physique, and ensure your stamina is not impacted. The most effective way to pack a snack for the road is through meal planning. Utilize your weekends to do your groceries and cook your meals. Then arrange all your food into lunch boxes and take one each day. Ensure that the food you prepare is rich in proteins, has fewer carbohydrates, and has enough vegetables. Go for baked or grilled food items without drizzling them with oil. 
Even too much olive oil is unsuitable for you because of its low smoke point. You need a meal that complements your sedentary lifestyle. If your lunch alone cannot fill your tummy, keep snacks like dry nuts with you. These are packed with enough fuel to help you get the energy and nutrition you need for your journey. You may also pack snacks like granola bars to give you instant power.
As a CMV driver, you may not get time to be highly physically active. This is because being on the road keeps you off your feet. You may be used to driving continuously for eighteen or even twenty hours nonstop. However, it would help if you still found ways to incorporate some activity into your routine. Try joining a gym or jogging around the neighborhood on your days off. As much as you want to spend your time resting, getting active is much better than choosing to stay in bed. 
One hour of dedicated exercise is vital for your limbs and gives you the strength to keep your muscles in good shape. When you are driving, try taking pit stops in which you exercise. You can try stretching, going for a walk, or using simple techniques like those in yoga to help the circulation around your body. Keep a stress ball and a foot roller in your vehicle. This can help exercise your extremities and prevent them from getting swollen as you stay in one position. 
Quality Sleep is Key
One of the most important things to consider when discussing tips to better trucker health and safety would have to be quality sleep. Lack of sleep and sleep apnea are leading causes of semi-truck accidents and unfortunately claim the lives of countless motorists every year. The key factors to ensuring you get enough quality sleep as a truck driver are finding a decent resting spot, proper diet, sleeping condition, as well as a quality mattress. Sometimes something as simple as incorporating a replacement semi truck mattress or better curtains could be the answer to helping truck drivers achieve the quality sleep they need.
Conclusion
Being a commercial truck driver is a challenging job. Operating a large vehicle is physically and emotionally strenuous, affecting your well-being. As a result of your sedentary life, you may be susceptible to many health ailments that can weigh down on you and make you sick. Therefore, your best way to combat these illnesses and ensure you're able to do your job is by finding ways to stay active. Start clearing your state exam by confirming you're in shape to drive a commercial vehicle. You should also look into booking an appointment with a chiropractor and making sure all your muscles and tissues get examined and adjusted into place. Furthermore, become habitual in taking your meals to work instead of depending on restaurants and fast food joints. Finally, make time to exercise and build your physical endurance instead of choosing to give power to your sedentary lifestyle even more.