Do you remember the last time you went to the dentist? Did it go well, or did it leave you feeling uneasy? Regardless of your experience, choosing the right dentist is essential to achieving and maintaining your oral health.
Oral health is essential to overall well-being. For example, swollen gums can cause headaches, and tooth pain can be distracting and disruptive. So, you must see your dentist at least once a year.
A dentist can help you extract a wisdom tooth, advise you on keeping your teeth healthy, and offer fluoride treatments.
But if you're looking for specialized care and treatments, you'll need a dental specialist.
When deciding which dentist to go to, you must consider the doctor's experience in the field and reputation in the community. But that's not all. Your research must also include the following: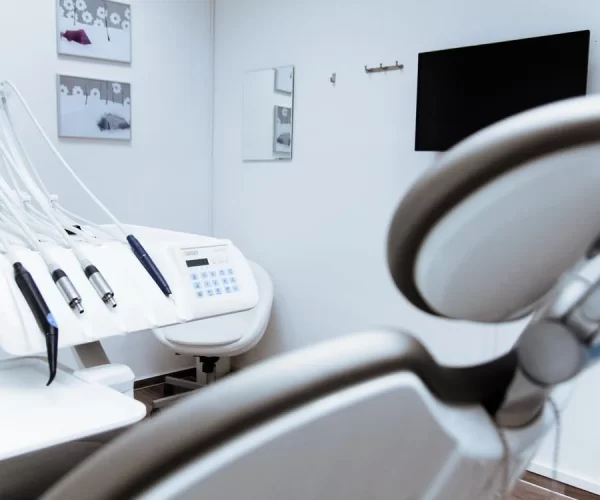 Training:
Quality dental care requires a wide range of skills and specialized knowledge. Some conditions require advanced studies, so it's essential to determine the dentist's training. In addition, check if they keep up with the latest developments in dentistry by attending seminars, conferences, and continuing education courses.
Also, ensure your dentist is trained in the latest diagnosis, prevention, and treatment methods. Ask about their education and certifications.
Some areas of specialization include cosmetic dentistry, orthodontics, pediatric dentistry, and periodontics. Each addresses different dental problems, so you must ensure your dentist is qualified to offer your needed services. You can find highly skilled and trained dentists in San Francisco at various clinics. For instance, the SF general dental surgery clinic has a team of highly qualified dentists who specialize in a wide range of services. They are known for providing the highest standards of dental care. Beyond training, look for a dentist with quality experience in the field. This is important to ensure you are getting the best treatment for your needs.
Cost:
The cost of dental treatments varies from place to place and depends on the type of treatment. For instance, a clinic in San Francisco might charge different fees compared to a clinic located in New York. Similarly, an implant will cost you more than a root canal.
So, if you don't have dental insurance, look for a clinic that offers discounts or payment plans. Many clinics have different payment options to ensure everyone gets access to quality dental care, regardless of their financial situation. For example, the Cosmetic Dentistry Grants Program provides financial assistance to patients who cannot afford the cost of dental procedures.
Offered Treatments:
Not all dentists provide the same services. Some may provide general dentistry, while others specialize in cosmetic treatments. If you're looking for specific dental procedures, make sure the dentist you choose can provide them. For instance, if you want to get Invisalign braces, you must find a certified dentist to fit them. Similarly, ensure the dentist has the right equipment and training if you need teeth whitening.
If your chosen dentist doesn't offer the treatment you need, they should be able to refer you to a specialist.
Location:
How far away is the dentist's office? You want to choose a facility that is close enough to make getting there easy. If you have mobility issues, look for a clinic that offers home visits or special arrangements.
Also, consider the availability of parking and public transportation options when scouting for a new dentist. You don't want to take rounds of public transport and long-distance walks after a dental appointment. Usually, information about a dentist's office is available on the website.
Working Hours:
Does the dentist offer appointments on weekends and evenings? Some clinics are open during these hours, making it easier for those with day jobs to make regular appointments.
Also, check if the dentist is available for emergency dental care. A good dentist will be ready to help you in an emergency, regardless of the time.
You can find this information on the dentist's website or by calling them.
Personality:
Some people feel uncomfortable in dental clinics and feel anxious about dental appointments. If that's you, choose a dentist with whom you feel comfortable and who is patient enough to answer all your questions.
How a dentist interacts with you will tell you whether they are the right fit. If they listen to your concerns and consider your opinions, that's a good sign. The best way to judge is to have an initial consultation and get a feel for their attitude. You must also pay close attention to the staff's behavior and the clinic's environment.
Equipment:
Modern dentistry requires technology. This equipment help dentists diagnose and treat problems accurately. For instance, an intra-oral camera reveals the condition of your teeth and gums in real-time, while digital X-rays provide a complete picture of your oral health.
For bigger treatments, modern technology makes the process faster and more comfortable. For example, laser dentistry reduces pain and healing time.
So, ensure that the clinic you choose is equipped with modern equipment and has certified staff. You can ask the dentist or staff about their equipment and skills.
References:
Oral health is a sensitive issue, so make sure the dentist you choose has good references. Talk to your friends and family members who have had similar treatments and ask them for their opinion.
You can also search online for clinic reviews or contact previous patients and get their feedback. All this will help you make an informed decision.
If you can't find references, you should trust your gut feeling and choose an experienced and qualified dentist.
Conclusion:
Choosing the right dentist is a big decision, and you must consider multiple factors before making your choice. From the technical aspects of their practice to their personality and working hours, you must find a dentist who meets all your needs.
Take the time to research and ask questions before committing to a particular clinic. All the effort will be worth it, as you can enjoy the best dental care when you are in the right hands.
That's all you need to know about choosing the right dentist. Good luck with your research!