How To Choose A Nursing School?
For those of you considering a career as a nurse, there's a lot to think about when selecting the right nursing school. After all, your choice can be the difference between a good or bad educational experience. It could also lead you to a job you truly love.
From coursework options to admission guidelines and requirements, picking out your ideal nursing program requires understanding many factors. So let's take a closer look at some of these considerations.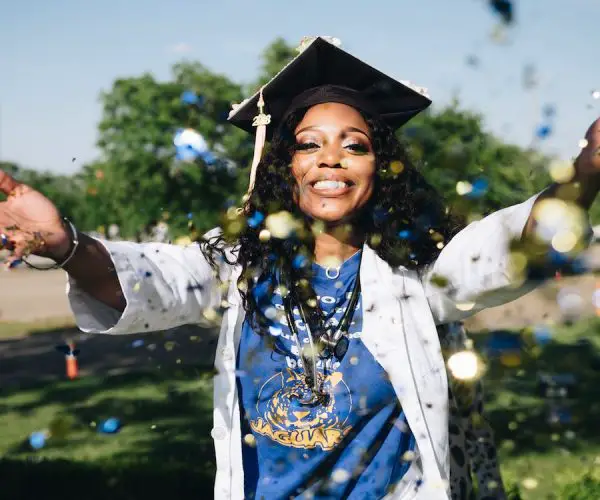 Program offerings and specialty tracks
When it comes to choosing the right nursing school, you should be sure to pay attention to the program offerings and specialty tracks available. Different universities offer different options regarding courses or tracks devoted to a particular specialty, such as pediatrics or gerontology. 
One great option is Northern Kentucky University. NKU offers a variety of nursing programs, including a BSN and MSN. The BSN program has several specialty tracks, including a leadership track, and the MSN program offers multiple specialty tracks as well. You can also opt for online nursing programs in KY for more flexible learning options. 
Even if you're just starting in nursing and don't have any specific niche in mind, it's still worth looking into what each school offers in terms of opportunity and advancing your career. Regardless of your interests, you'll be able to find the best school for you with the available program offerings and specialty tracks.
Accreditation and reputation
Accreditation signifies that a nursing program meets high-quality standards, which can more easily prepare you to land a dynamic medical career. Furthermore, potential employers value graduates from respected schools; therefore, researching an institution's reputation becomes increasingly important when selecting a college. So ensure you enroll in an accredited nursing program from an esteemed school to maximize your professional opportunities.
Going with NKU proves to be a viable option. The university is accredited by the Southern Association of Colleges and Schools Commission on Colleges and the Commission on Collegiate Nursing Education, which are both reputable accrediting bodies. The school has renowned nursing programs. It has been recognized by various organizations, including the American Association of Colleges of Nursing, as a top nursing school.
Admission Guidelines
Admission guidelines for nursing schools are quite different in each higher education center. These guidelines often encompass academic prerequisites, letters of recommendation, personal statements, and a competitive grade point average (GPA). Additionally, many nursing programs require applicants to take practice tests for the TEAS (Test of Essential Academic Skills) exam. This exam evaluates a candidate's proficiency in essential subjects like math, reading, science, and English. By taking practice tests for the TEAS exam, prospective nursing students can familiarize themselves with the test format, identify areas of strength and weakness, and enhance their chances of achieving a competitive score. Overall, these admission guidelines, including the recommended practice tests, play a vital role in determining the suitability and preparedness of applicants for the demanding field of nursing.
Consider cost and financial aid options
When selecting the ideal nursing school for your career aspirations, it is important to consider the program and curriculum and other factors like cost and financial aid options. You must also consider the cost of living if you're relocating. It means looking into the rental options and other expenses you may incur.
As for financial aid, it is worth looking into all the scholarships or grants available to support your tuition fees. Researching available scholarships, grants, and other sources of financial aid available is a great way to make certain degree programs more attainable. The internet makes comparing costs a lot easier. Finding a nurse training program with tuition fees that you can afford while also providing quality education will enable you to get the absolute best out of your investment. 
Extracurricular and leadership opportunities
Nursing school can be a demanding experience, and finding ways to balance your studies with other activities and interests is important. Look for nursing schools that offer extracurricular activities and have student nursing associations or volunteer opportunities to help you stay engaged and connected to the nursing community. 
Extracurricular activities will open up a network of helpful contacts and give you valuable experience when applying for jobs or furthering your education after graduation. When assessing a program's quality, look into these activities; these can play an integral role when entering such an essential profession.
Additionally, consider the opportunities for leadership and involvement within the nursing program and the school community. These experiences can help you develop important skills and make lasting connections. 
Clinical experience and practical training
When choosing a nursing school, getting the most out of your clinical experience and practical training should be a top priority. After all, through these first-hand experiences, you'll gain invaluable knowledge that will benefit countless patients throughout your future career. 
Make sure to figure out what type of clinical opportunities the school provides, what kind of specializations are offered, and how much hands-on work with different patient populations is available. In addition, find out how instructors teach the fundamentals of being a nurse and how tech-ready the lab equipment is for realistic simulations and scenarios. You'll want to attend a school that will give you maximum exposure during your clinical so you can hone your nursing skills from day one. 
Conclusion
When selecting a nursing school, there are many factors to consider. From the accreditation and reputation of the institution to extracurricular activities and clinical experience, doing your due diligence is essential to making an informed decision. Choosing the right school can make the educational journey more valuable and ensure you start your career on the right track.