7 Common Safety Concerns For Your Newborn Baby
Newborns are too small to cause much trouble on their own. They aren't ready to chew buttons or stand up, and it will take them quite a few months before they begin to walk. Still, it's not too early to prioritize safety.
Here are some biggest newborn safety concerns that parents should know before their baby arrives.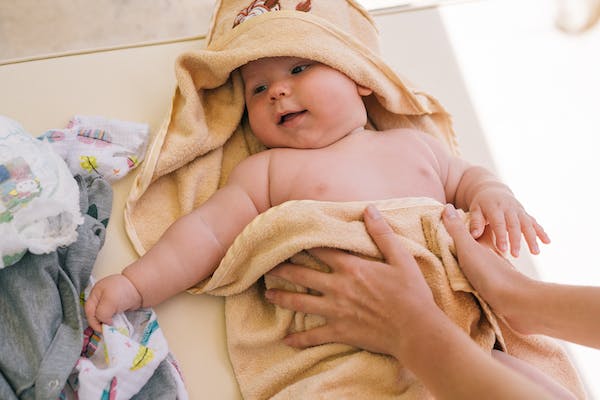 Bathing safety
Bathing a newborn is a common concern for a first-time parent. Therefore, speak with your nurse or midwife about how to hold the baby while bathing when leaving the hospital. They will help you learn how to handle and wash them safely.
It is best to bathe your newborn when there are few distractions, allowing you to focus and pay attention. Keep your cell phone out of reach while bathing them. 
It is also important to keep an eye on them every second of the bathing process. When you must leave, remove them from the water, cover them with a towel, and take them along.
Regular checkups and vaccines
Vaccinations and scheduled appointments are important for children's safety and development. Leaving wellness appointments unattended and skipping checkups could cause your infant to miss certain medical or developmental issues.
Moreover, medical professionals can recognize unusual illness symptoms connected to birth injuries that require immediate medical intervention. Birth injuries usually occur due to medical negligence and are diagnosed later in life. However, identifying the symptoms as early as possible helps with the treatment process. 
Additionally, your child needs to follow a vaccination schedule to ensure the best protection from preventable diseases. By vaccination, their body is prepared to identify and fight germs.
Avoiding car accidents
Car crashes pose a great risk to your child's health and safety. Using a car safety seat can prevent most auto accident-related injuries and deaths. There are many different models and types of car seats available; try to find infant car seats that will fit your car.
Get your car seat checked by a Child safety technician. In many health and fire departments, these technicians are on hand to ensure your car seat is properly installed.
Here are some other safety tips for using a car seat with a newborn:
Ideally, your baby's shoulder straps should be placed below their shoulders.

Your baby should be buckled into the 5-point harness snugly (but not too tight). It should not be possible to pinch and slack in the straps.

Make sure the chest clip is level with your baby's armpits.

There should be no padding inside or around your child's car seat (unless the insert comes with the seat).

Don't buckle up your baby in bulky clothing (like heavy jackets), as they may compress upon impact and make it difficult for your child to be safely restrained in an accident.
Avoid falls by taking precautions
Even a simple trip can be dangerous when you're holding a baby. To reduce the risk of falling, turn on nightlights, secure rugs with carpet grips, clear the floor of clutter and adjust or install railings on stairs.
Car seats shouldn't be placed on tables, on shopping carts, or anywhere else but the ground when they're in them. Similar rules apply to other baby seats, such as swings or bouncy seats; place them on the floor when you use them.
Your baby should never be left unattended on a high surface such as a bed, sofa, crib, or similar furniture. Although they cannot yet roll over, they might find a way to drop off.
When using a changing table, secure it with straps. Even if your baby is strapped in, hold them with one hand while changing them. Ensure you keep diapers and clothing nearby, so you don't have to step away from them.
Your child's changing table should be sturdy and stable. Some changing tables usually have guard rails along the sides to ensure safety.
However, as a new parent, it is better to start changing a baby on the floor with a blanket, cloth, or a changing mat, where there is no risk of your baby falling.
Burn protection for babies
Makes sure your home has smoke detectors in every room. Regularly check these to ensure they're working, replace the batteries annually, or invest in long-lasting (ten-year) smoke alarms. Each floor of your house should have a fire extinguisher and carbon monoxide detector.
Your baby's bath should be heated to a safe temperature. The temperature of your water heater should not exceed 120° Fahrenheit (49°C) unless it is equipped with an anti-scald device.
Wear a wrist thermometer to check the temperature when preparing formula milk. It is never a good idea to warm bottles in the microwave; this will cause uneven heating and result in scalds and burns.
Practice safe sleep habits
SIDS (Sudden Infant Death Syndrome) is the most common cause of infant death during the first six months of life. The practice of safe sleeping habits is, therefore, very important. You should always place your baby on their back to sleep. Sleeping on the stomach increases the risk of SIDS. The following guidelines can help you sleep safely:
Avoid overheating your baby by keeping the room cool.

Remove all pillows, bumper pads, and fluffy toys from the crib.

Pacifiers can be helpful, but make sure they aren't attached to strings.

Ensure the crib is smoke-free before bringing your baby room.

If you are still concerned, speak to your pediatrician about safe sleeping practices.
Other newborn safety tips
In addition to the above concerns, there are some others associated with newborn safety
It is not recommended to place floating shelves or framed pictures above a changing table or crib, as they can fall and cause injury.

Ensure that cribs and changing tables are kept away from windows to avoid your child becoming tangled, choking, or falling out of them. Ensure all electrical cords or potential strangulation hazards are kept out of your baby's crib.

As soon as your newborn can stand up, remove their crib's hanging mobiles.

Fix any heavy, tall, or unstable furniture to the wall (such as flat-screen televisions).

Be sure your baby isn't left unattended on soft surfaces, like a couch or pillow.

Keep your baby's neck free of necklaces.

When your baby has siblings or pets, supervise them whenever they're together.
Conclusion
As a first-time parent, safety concerns might seem stressful to you. Don't worry; you are not alone. New parents often find themselves overwhelmed in taking care of their babies.
Just keep in mind that baby-proofing is a continuous process. As soon as your baby can move around independently, there will be more for you to do.